Annual complete eye exams are important to help detect eye diseases and systemic diseases. At Elevation Vision we strive to make the eye exam as painless as possible and check eye pressure without the "puff of air" and are able to look at the health of the back of the eye with a photo instead of dilation.
Our doctors' specialize in fitting contacts that correct for myopia (near-sighted), hyperopia (far-sighted) and astigmatism. They also specialize in fitting contacts that remove the need for reading glasses or bifocals. The climate in Colorado is very dry so we believe that daily lenses are the healthiest and simplest option for vision correction. The modern daily contact lens retains its moisture throughout the day so people who were not able to wear contacts in the past now have more options.
If you have a red or painful eye there is no need to go to the emergency room. Elevation Vision accepts all major medical plans. We can diagnose eye disease more quickly and accurately with our equipment than the ER, saving you time and money.
Elevation Vision specializes in the diagnosis and treatment of dry eye disease. It is estimated that 30 million people in the United States suffer from dry eye disease. There is a survey under patient forms that you can fill out to see if you are one of them. The doctors at Elevation Vision can fit specialty contacts to help patients who have not been able to wear contacts in the past because of dryness.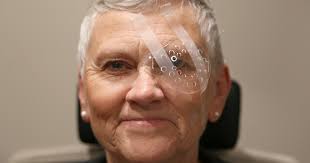 Interested in having LASIK or cataract surgery? We can take care of all of your appointments before and after the surgery to help with convenience.